remembrance
Wall of Remembrance
Remembering our fallen
Donations have been made in the name of the following servicepersons:
A
Private Mike Able,

Private Samuel Adams, August 19, 1942 - Dieppe, France

Pvt. Norman Addy, WWI

Stanley Agar,

George F. Aiken,

Joseph Winfield Amo, WWII

Bomber Pilot Emerson William Andrew, WWII Royal Canadian Air Force

Ordinary Seaman Edward Leslie Andrew (Andy),

Shawn Andrews,

Stan Angel,

George Angus, Burl-Oak Naval Veteran

Major Wilhelmus (Bill) Antonius,

S/L John Cameron Archibald, RCAF

Maxwell Armitage,

Jim Atkins, Burl-Oak Naval Veteran

Ferdnand Maurice Aube, WWII
B
Able Seaman Elburne Baikie,

Benjamin Bailey, WWII

Captain G E Bailey,

Captain Greg Bailey,

William Oliver Douglas Baird,

Pilot Officer Robert Baker Albright, Royal Canadian Airforcedied July 24, 1942 when his plane crashed and all on board were killed. He is buried at Barmby Church Yard.

Robert Baker Albright,

Flight Sergeant, Bomber Command Donald Leslie Ballingall, KIA March 1942

Captain Michael Barber,

David W Barr, Royal Canadian Air Force

Roy Barrington Keedwell, WWII RCAF 258 Squadron

Pte Frederick Hosea Barton Wilkinson,

Hugh Beaty,

Pte Richard Paul Beazley, R.C.I.C.26th February, 1945

PO William Bennet,

Capt. George Bennet,

soldier Alexander M. Bergart, WWII

Victor F. Billett,

Harvey Joseph Binette,

Harvey Joseph Binette,

Bob Black, Burl-Oak Naval Veteran

Ian John Black,

Wallace Bland, WWII Canadian Infantry

Irene Emma Bland (Pollinger) , WWII WAFF

Percy Blight (Kelliher), WWI

Russell Boswell, WWII

Thomas William Boucher,

Vince Boudreau, Burl-Oak Naval Veteran

Private William Henry Bowers,

Andrew B. Boyer, Canadian Army

William James Boynton,

K.R. Bradfield,

Alex Bramson,, Burl-Oak Naval Veteran

Commander Archie Brand, Royal Navy Volunteer Reserve

Margaret Brand, WRENS

Major Jacqueline Grace Brewe, WWII Military Nursing Sister

Sgt. Thomas Clifford Brisco,

Larry Brodie, Burl-Oak Naval Veteran

Sgt Christopher Brooks,

Ernie Brown, Burl-Oak Naval Veteran

Carleton John Bryant,

Norman Brydges,

Frank Buller,

Art Burchat, Burl-Oak Naval Veteran

Able Seaman Wallis Burden,

Gordon Burke,

CD (RET.) John Burton James, WWII

George Bushell, WWI

Ellwood Harold Butler
C
Jack Cain, Burl-Oak Naval Veteran

Bruce Callon, KIA

William Cameron, Burl-Oak Naval Veteran

Capt. Frederick Campbell, RCL

John (Jack) Campbell Dryburgh, WWII RCAF

William Cansfield,

Charles Cardinal, WWII

Harold Cardinal, WWII

Issac Henry Cardinal, WWII Canadian Army

Medard Cardinal, WWII

Robert Cardinal, WWII

Alfred Carpenter, Burl-Oak Naval Veteran

Thomas R Carr,

Charles H. Casson,

Rifleman Joseph Emery Castonguay, Royal Winnipeg RiflesKIA Feb. 16, 1945 26yo

Private Cecil Everett Cathcart, WWI

Bob Chafee,

Robert Edward Chafee,

Pilot Officer Clifford James Challenger, Royal Canadian Air Force 57 SquadronKilled on June 13, 1943

CHARLES, WWII 22ième Régiment Royal du Canada

1st Lt. AC Chatton,, US Army 1941-1944

Charles Checker,

Peter Chicoine,

Corporal Nathan Cirillo,

Ferry Command David Clark, Royal Air Force

Doris Clarke,

Cyril Clemance, WWI

N/S Jean Colgate,

Lt R Forbes Colgate,

Sapper Brian Collier, ultimate sacrifice during the Afghanistan mission on July 20, 2010.

Private Carlos Fletcher Colwill, WWI

Cpl. Marie-France Comeau,

Pte Mariano Conceicao,

Sherry Cook,

Clifford G. Coon,

John Cornelius Reid, RCAF

Jack Coros, WWI

Lorenzo Cosentino, WWI

Patricia Couillard, WWII

Russell Edward Coulter,

Walter Roy Couperthwaite, WWII

Frank Gordon Cox, WWII RCAF

Harold Cox, WWII 48th Highlanders

Charles Edward Cromwell, WWI

Ollie Edward Cromwell, WWII

Corporal Tyler Crooks,

David & Colleen Crossen-Wright,

Lester Harvey Cudmore,

Victor Charles Cully
D
Sgt. Thomas D'Arcy McGee,

Ben Daniels, WWII

Eve Daniels, WWII

Ron Danks, Burl-Oak Naval Veteran

Lesia Danylchuk Clarke,

Corporal Daryll Davies,

Ian Davies,

Sergeant - Wireless Operator/Air Gunner and a Member 408 Squadron Gilbert Davies Boyer, RCAFKIA, April 4th, 1943

Adam Day,

John William Dempster,

Private Jean-Maurice Dicaire, Regiment de MaisonneuveKIA on Sunday October 29, 1944 in Kloetinge/Goes, Holland. He was 23 years old

Pte Jean-Maurice Dicaire,

Corporal Matthew David James Dinning,

Roger Joseph Dionne,

Private Norman Dobbs,

F/O Lawrence Aloysius Doherty, Black Knight-Squadron 414

Allan Doiron, killed in Action Sept 5,1944

Boyce Donaldson,

George Donnelly, Burl-Oak Naval Veteran

Gordon S. Douglas,

Private Patrick Downey,

Bill Drew, Burl-Oak Naval Veteran

Pte Clarence Joseph Drummond,

Father of Ronald and James (Chip) Drummond,

Major DND Ken Dubie,

Pte Alvin J. Dubois,

PTE Edmund R. Dubois,

Frederick Francis Duff, killed June 1942 in the 1000 Bomber Raid over Bremen, Germany

Major Robert Louis Dugit,

Peter Duma,

Sergeant MM Walter Dumaresq, 21st Bn., Canadian Infantry

Kenneth Lloyd Duncan, WWII navy

Sandra Dunlop
E
Shawn Eades,

Sgt. Shawn Allen Eades, KIA, Aug. 20, 2008 - Zharey District, Afghanistan

Chuck Edmonds,, Burl-Oak Naval Veteran

Ernie Ellis, Royal Canadian Airforce

James Ellis, WWII

David Emery, Postal

William "Poppy" Emslie, WWII Navy

MWO James Bernard "Bill" Eno, RCASC

Frank Hewitt Ewing Jr.
F
George J Farrell, WWII

Flight Sergeant F.G. Fisher, RCAF Squadron 429Died on Feb. 27 1945 when their Halifax Bomber crashed on takeoff, killing him and five other members.

Milton Fitzpatrick,

Robert (Bus) Fleming,

Lance Corporal Robert James Fleming, WWII Canadian Army

Lt. Col. V.C. C.D John W. Foote,

Major CD Robert Forbes,

Clare Ford,

Pte Donald Maurice Foster, Lanark and Renfrew Scottish Regiment

Howard Addington Foster, 5th CMR

Howard Addington Foster,

Sergeant CEF Sheldon Addison Foster,

Sgt. Sheldon Addison Foster, WWI

Alan Foy,, WWII

Martin Franchetto, Burl-Oak Naval Veteran

William Fridgen,

William Fridgen,

Private Henry J. Frost, WWI North Nova Scotia HighlandersDeceased - Normandy, July 1944

Donald J. Fuhrman,

H. Ray Fuhrman,

Cecil Fulcher, WWI

Lewis Fulcher,

Frank Furze, WWI Canadian Infantry (Quebec Regiment, 24th Battalion)
G
Ordinary Seaman Leon Gauthier,

Patrick Joseph Geary,

Jonathan Gee,

LCol CD R.E. Gilbank,

Frances Gilchrist,

Sgt. Craig Paul Gillam,, died serving his country October 3, 2006

Private SA2669 Robert Frederick Thomas Girard, RCRKIA Korean war

Bertram Graham,

Elmer Graham, Burl-Oak Naval Veteran

Frank Edward Graham, WWII

Mark Graham,

Jonathan A Granda,

Percival Frank Green, WWI

William Greenaway, KIA Aug 19,1942 Dieppe France

Mel Greenwood, Burl-Oak Naval Veteran

Corporal Walter Charles Greer, WWII Canadian Army with The Ontario Regiment

Cpl. 2nd Batt Andrew P Grenon, Princess Patricia's Canadian Light Infantry

Sgt. Donald 'Graham' Gull,

Gerald Gurvey, RCAF
H
Jack Hadley, Queen's Own Rifles of Canada

Dennis Hall, Burl-Oak Naval Veteran

Lance Corporal John Charles Hall , First Hussars

CPL. Lloyd Hamilton,

Art Hammond, Burl-Oak Naval Veteran

Serena Frances Hanley-Renner, Royal Canadian Navy

John Harder, WWII

Jack and Pauline Harder (nee Spencer), WWII

Colonel George Ross Harper,

Cecil Harris, War Veterans

Allan Hatch, WWII

Corporal James Hayward Arnal, KIA, July 18, 2008; Panjwaii District, Afghanistan

LCol. MD, OStJ, CD G. Allen Heimann, RCAMC, Ret'd

Sgt. Morland Leonard Hembruff, RCAF

Thomas H. Hemming,

Ernest Henley, WWII

Norman Henry, WWI killed during WW1 while fighting for our freedom.

George Heron, 39th Batt. 3rd C.E.F.

Ernest Himes, Korean War

K M Hossack, WWII

B.A. Howse, WWII

Gord Hughes,, Burl-Oak Naval Veteran

E.A. Pete Hunt,

Sergeant Roy Hutchinson Moon, WWII
I
Lt.Robert James Ingram, WWII Royal Canadian Navy

Lt. Colonel George Robert Irvin Power, WWII
J
Infantry and Piper Donald M. Jacobs, WWII The Black Watch

Silas James,

Lance Corporal Alfred Gordon Jenkins,

Allen Johnson,

Private Andrew David Johnson,

Brian Johnson,

Lance Corporal James Henry Walter Johnson, 48th Highlanders of Canada

R.L. Johnston, WWI

James Albert William Jolley, WWII RCN veterans

Sarah Elizabeth Jolley (Blick), WWII RCN veterans

Charles Jones, 124th Pioneer BattalionKIA on July 25, 1917 on the outskirts of Lens

Edward James Jones, WWII

Private A-800523 Kenneth Bryant Jones, RCASCKIA Korean war

Private A-800460 Robert James Jones, RCRKIA Korean war

Fred Joyce, Korean Vet still living

George Alex Jupp
K
William (Vasile) Kapakos,

Ted Kay, Burl-Oak Naval Veteran

David Alexander Keiller, WWII Toronto Scottish Regiment

Norman J. Keiller, WWII Toronto Scottish Regiment

William Russell Keiller, WWII Toronto Scottish Regiment

Pathfinder Gunner Ivan Wesley Kelly, RCAFdied March 31, 1945

Sgt. Joseph Ronald Kemp,

Michael Peter Kenney,

Michael Peter Kenney,

Clyde Kent,

Paul Kenwood, Burl-Oak Naval Veteran

Corporal Nick Kerr,

Robert Kiessling,

James F. Kinder,

Bomber Command James Frederick Kinder, RCAF

Ernest King, WWII

Thomas King,

Maurice Kinley Baillargeon,

William Kinnear, Burl-Oak Naval Veteran

Russel Kirby,

William Kirkbride, WWI

Lance Corporal William James Knight, South Saskatchewan Regimentkilled at Dieppe France August 19 1942

Major CD Michelle Linda Knight Mendes,

Stanley Koksanowicz,

William Kostal, Reserves

Commissioned Officer Reginald Kowalchuk, Canadian Naval Reserves

L/CPL Stanley Frank Kupka
L
Aimé Laflamme,, WWII

Private SA5473 Clifford Joseph Laframboise, RHRCKIA Korean war

Able Seaman Frank Laker,

David Lamb, Burl-Oak Naval Veteran

Donald David Lamont, WWII Royal Canadian NavyVeteran (deceased)

MWO Daniel C. Lamoureux,,

Jack Laurie, Burl-Oak Naval Veteran

pilot Michael Derek Lawrence, WWII RAF

James LeBlanc, Nova Scotia Regiment

Pvt T.W. Lee, WWII Lincoln & Welland Regiment

Robert Lee Leroux,

CPT B.E. Lewis,

S SGT F.E. Lewis,

Able Seaman Vince Liska,

Warrant Officer David Losier,

Sapper William Walter Lutka (Lutkie), WWI

John David Luxton
M
James S. Macdonald,

Richard J. MacDonald,

Charles MacDonell, WWII

MCpl Scott MacDougall,

Angus MacGillivray,

Captain David Mack,

Sergeant Major Thomas MacKenzie,

Angus John MacLeod, WWII

Geoffery Magee, Burl-Oak Naval Veteran

James Mallett Kinney,

John Malnick, Canadian Forces and RCMP

Christopher Allan Mariner,

Pte William Marshall,

Brownie Marusaik, Member of the Merchant Marines

Dick Masales, Burl-Oak Naval Veteran

Crawford W. Matheson,

Don Matheson, Burl-Oak Naval Veteran

Lieutenant Harold Stratton Matthews, 1st Brigade C.F.A., C.E.F.Killed in action at Mount Sorrell, Belgium. June 2, 1916 aged 22 years.

Tom McCabe, Burl-Oak Naval Veteran

Cpl. Zachery McCormack,

Private Gunner Robert McCulley, Royal Canadian Artillery 8 Lt.A.A. Regimentkilled in action in 1944.

Donald McDonald, Royal Air Force Squadron 30 & Royal Canadian Air Force

Jim McDowell, Burl-Oak Naval Veteran

Cpl. James A McFadden,

Captain George McGernon, WW1 & WW2 Royal Canadian Medical Corp.

Jason McGillis, Air Force

MWO CD James C McGuire, RCEME

Colin McIntosh, WWII

Alan McIntyre,

Private SA933 Earl Alva McIntyre, PPCLIKIA Korean war

Corporal Mark McLaren,

Tom McLarty,

Denis McNeil, Burl-Oak Naval Veteran

Michael McPherson,

John(Midge) Midgley,

Regimental Sergeant Major Carl A. Miles,

Owen Miller, RCAFkilled July 1944

Paul Miller,

Donald Mills,

James Moon,

James Moon, WWII

Roy H. Moon,

Private George Edgar Moore,

Able Seaman Robert Moore,

Walter Charles Morgan, WWII

William Morin,

MWO Gilles J. Morin,

Homer Morris,

George Morrison,

Lieutenant, Arthur Ernest Bernard Morton,

Sargent Stephen Moss,

John Vincent Muchmore, WWII RCN

Gunner Service #C/752 William Joseph Muchmore, Rchorse ArtilleryMay 24, 1944 Cassina War Cemetary

William Kylie Murphy,

Donald Murray, WWII Royal Canadian Air Forcedied Korean War Oct 1951

Navigator/Observer John S. Murray, WWII

Joseph Gerard (Jerry) MURRAY, WWII

Douglas Murray (grandfather),

Irvin Musselman,

J A James Musselman
N
Michael C. Nicholas,

Les Norman, Burl-Oak Naval Veteran

Henry Louis Norwest
O
Tail Gunner Barry O'Connor, WWII Royal Canadian Air ForceKIA over Skagerak, Denmark 1942

Patrick O'Connor, Canadian Army Korea, KIA, May, 1951

Joe O'Grady, Burl-Oak Naval Veteran

Trooper Robert A. O'Neil,

Major Wm A Ogg-Moss, WWI & WWII

Clarence Olinyk, WWII

Johanna & Jacques Oltheten,

Bill Olynchuk, Burl-Oak Naval Veteran

Herbert Osborn
P
Tushar Pain,

Domenico Pallotta,

Carl Murray Parise, Canadian Army

Colonel Jeffrey Parker,

Harry Parkin,, Burl-Oak Naval Veteran

Bill Patterson, WWII

William James Patterson,

Chief Johnson Paudash,

Stan Pearce, Burl-Oak Naval Veteran

Arthur Pearson,

Matt Petrowich, Burl-Oak Naval Veteran

Flying Officer Donald J. Pickering, WWII Royal Canadian Airforce

Antonio Pileggi, WWI & WWII

Private Thomas Ivan Proudler,

Joshua William Purc
Q
Lieutenant Commander John Quinn
R
Veteran Alex Racette, WWI

Major Gavin Rainnie, Killed on Juno Beach Dday June 6, 1944

George Frederick Reid, Canadian Army

W/O James REID, RCAF

Leonard Edward Reid, RCAF

Paul Christopher Renner, Royal Canadian Navy

Edgar Willis Richards, WWII Merchant Navy

Frank Richardson, Royal Newfoundland Regiment

Ray Richardson, Burl-Oak Naval Veteran

Corporal Eric Richer, (Ret'd)

Sgt. John J. Rizok,

Flight Sgt. George Murray Robertson, RCAF

M Cpl Reece Robertson,

William James Robinson,

David Rollings,

William Rosentreter, of Pine Falls, Manitoba

Jack Ross, Burl-Oak Naval Veteran

James Leo Joseph Ross,

soldier Jack Ruby, WWII

Joe Ryan, Burl-Oak Naval Veteran
S
CWO Gordon Sandall (Ret'd)

Thomas Saunders,

J. Stewart Scott, WWII RCAF

Staff Sergeant W. Douglas Scott, WWII Royal Canadian Air Force

Robert Alfred Scriven, WWII Royal Canadian Dragoons

Ernest George Seller, WWII Navy

Ernest George Sellers, WWII Royal Canadian Navy

Roy Ernest Shelley, RCAF

Battery Sergeant Major Frank Shepherd,

Vernon Kenneth Shortreed, Royal Canadian Regimentkilled in Korea Oct. 17,1952

Pierrette (Perry) Simard, RCAF MWO

Craftsman Kyle Sinclair, died on base in Petawawa in a training incident on November 21, 2014

Sergeant - Navigator and a Member of 145 Squadron Jack Sinclair Boyer, RCAFKIA, Jan. 31st, 1943, over the North Atlantic

Major Charles J. Sivell,

Peter Skalozub, R.C.E. & R.C.A.F.

Able Seaman Robert Skavbert,

George A. Slocombe,

Private Fred Smith, Perth Regiment #A11766KIA Dec.1944, Villa Nova, Italy

Fred Vincent Smith, WWII

MCpl Howard Mark Smith, WWII Essex Scottish Regiment, 2nd Canadian Guards UN Cyprus peacekeeping

James William Smith, WWII

Lewis B. Smith,

Lloyd Hercules Smith,

Matthias Lewis Smith,

Russell Hugh Smith,

William Smith,

Phebe Smith (Huffman) ,

Joe Smyth, Burl-Oak Naval Veteran

George Soles,

Christopher Spanswick,

Reece Edwin Sparling, WWII RCAF

Gordon Spearman,

Walter Frederick Sporne, 125th Overseas Battalion C.E.F

Clifford Roland Staples, WWI

John Stevens,, Burl-Oak Naval Veteran

Donald P. Stewart, Royal Air Force

Shawn Stewart,

Flight Lt. Alan Stewart Robertson, Royal Canadian Air Force

Peter Samuel Stockall,

A. Roy Stover, WWII 1st Canadian Paratroop Battalion

Sir Herbert A. Strutt, RCAF 411 Squadron, 126 Air Field, 2nd TAF

Thomas Suffern, WWII

Private Thomas Walter Suffern , WWII

Kurtis William Surphlis Foks,

Frank Sweeney, Burl-Oak Naval Veteran

Chief petty officer Charles Edwin Sweet, Royal Canadian Navy 2563Died April 29th 1944 on the H.M.C.S. Athabaskan

Herbert Frederick Sweetman, Royal Rifles of Canada
T
Sergeant Jesse Tait, Princess Patricia's Canadian Light Infantry

Mark Tanel,

Albert Tanton,

Gord Taylor,, Burl-Oak Naval Veteran

Private SA1863 Joseph Tellier, PPCLIKIA Korean war

KIA over Hamburg, 1941 William Temple Hall, WWII RCAF

Sgt. George C. Tervit,

Staff Sargeant Thomas Thewlis Moore, RCAP

Staff Sargeant Thomas Thewlis Moore,

John (Jack) Thomas,

Alex Thompson Junior, WWII

~ Honouring all the past and present members of Thornhill Presbyterian Church who have served this country.,

Sir Leonard Tilley,

Colonel Fred Tilston,

Eugene Tobin, Burl-Oak Naval VeteranVeteran

Norman J Todd, WWII Cameron Highlanders

Private Tyler William Todd,

LCdr/Capc Hubert Tong,

Able Seaman Ian Torraville,

Marine William Tough, WWI

Leonard Gerald Trickey,

Ernie Trottier, WWII

Kenneth George Truin, killed in Holland on March 15 in 1945

PVT Ted Truskowski, Royal Canadian RegimentHis Death: April 19,1944 Burial: Moro River Canadian Cemetary (CWGC) Povincia di Chieti, Abruzzo, Italy

Arthur Tuzi
V
Marinus Vandermeer,

Les & Dorothy Varley
W
Kenneth Cecil Waite,

Sergeant Major John Thomas Walsh,

Private William Ward, Canadian Infantry (Eastern Ontario Regt.died October 8th, 1916 - buried at Contay British Cemetery, Contay, France. Left behind 5 children.

Private Martin Weber, Died in 1944 and is buried in the Canadian war cemetery Bretville-sur-laize near Cann, in northern France.

Gunner SA1648 Clifford Donald Weir, RCAKIA Korean war

Robert Wells,

Patrick Welsford Wilson,

Captain Frank Wencel,

Captain Frank Wencel, Retired

Bruce Wentzell,

Tony Werrett,

Robert White, WWII

Lcol (ret'd) Robert James White,

Jim Whitlaw, Burl-Oak Naval Veteran

Lloyd Vincent Whyte,

George Fraser Wilcox, CEF - Regimental # 63914

Floyd Chester Wilkins,

Harold Wilkinson, Burl-Oak Naval Veteran

Lloyd George Williams,

Richard John Williams,

Ed Willis, Burl-Oak Naval Veteran

Jack Willis, RCAF

W/O Robert John Wilson, Royal Canadian Regiment

Charlie Winn,

Albert James Winslow,, WWII KIA - Vimy Ridge

Corporal Joshua Wood,

Keith Woods, Burl-Oak Naval Veteran

Ian Wright
Y
Donations were also made in honour of the following:

In memory of all veteran from the former Town of Lindsay and surrounding area, County of Victoria, now City of Kawartha Lakes
who paid the supreme sacrifice during conflicts from time of Confederation to current conflicts ,

On behalf of the men who lost their lives in the plane crash in Skipton on Swaile,England when trying
to land after a mission on August 5th, 1944.,

Past and present Veterans at Royal Canadian Legion Branch 370 Iroquois, Ontario,

RCL Branch 187 recognizes the service of Don Prentice and Bill Knight,

Royal Regiment Of Canada Dieppe Casualties,

The Parents of Joanna Carlberg, Veterans of WWII,

The son of James Cochrane, stationed in Shilo,

The Uncle of a donor who was a 21 year old RCAF bomber pilot, was shot down over Berlin in 1943,

The Veterans from St. Joseph's Island,

Uncles of Sandra Bruce who served in WWII,

All Fallen Soldiers of Cambridge Ontario,

All Veterans of Royal Canadian Legion Branch 211,

Fallen members of the Royal Hamilton Light Infantry,

Family members of Ann Boyd Cochrane Skinner who fought in WW1,

Father of K. Ball, who was an Officer with the Queen's Own Rifles of Canada and Grandfather who served overseas in WWII,

Iovate Health Sciences International Inc.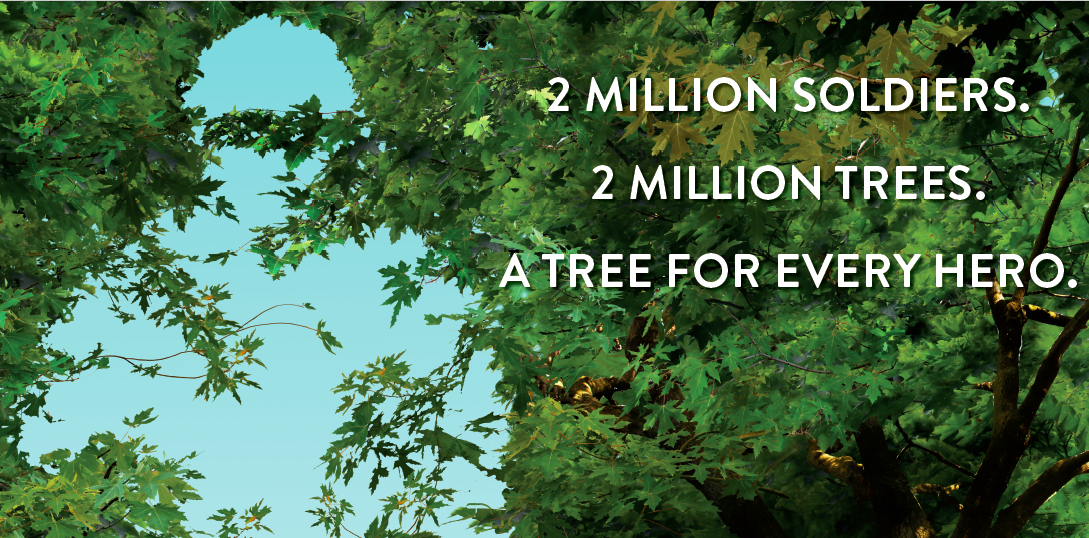 Honour a veteran in your life with a living tribute.